Ending the Silence: #metoo
---
The hashtag went viral with a tweet in October 2017:

"If all the women who have been sexually harassed or assaulted wrote 'Me too.' as a status, we might give people a sense of the magnitude of the problem."

Watching my social media feed flooded with friends and loved ones posting #metoo, I was stunned and heartbroken. I channeled the emotional energy toward creating something that would bring the conversation off our screens and into our community.

Throughout 2018 I held a series of conversations with friends and acquaintances from my community, inviting people to discuss the #metoo movement and why it's important to them. Each conversation ended with a portrait session.
I gathered the thoughts, stories, and ideas collected in these conversations and turned them into an audio/visual landscape, to be absorbed while reflecting on the series of portraits.
The first installation for this project took place at the Northampton Center for the Arts on October 3, 2019.
Listen to the audio as you proceed.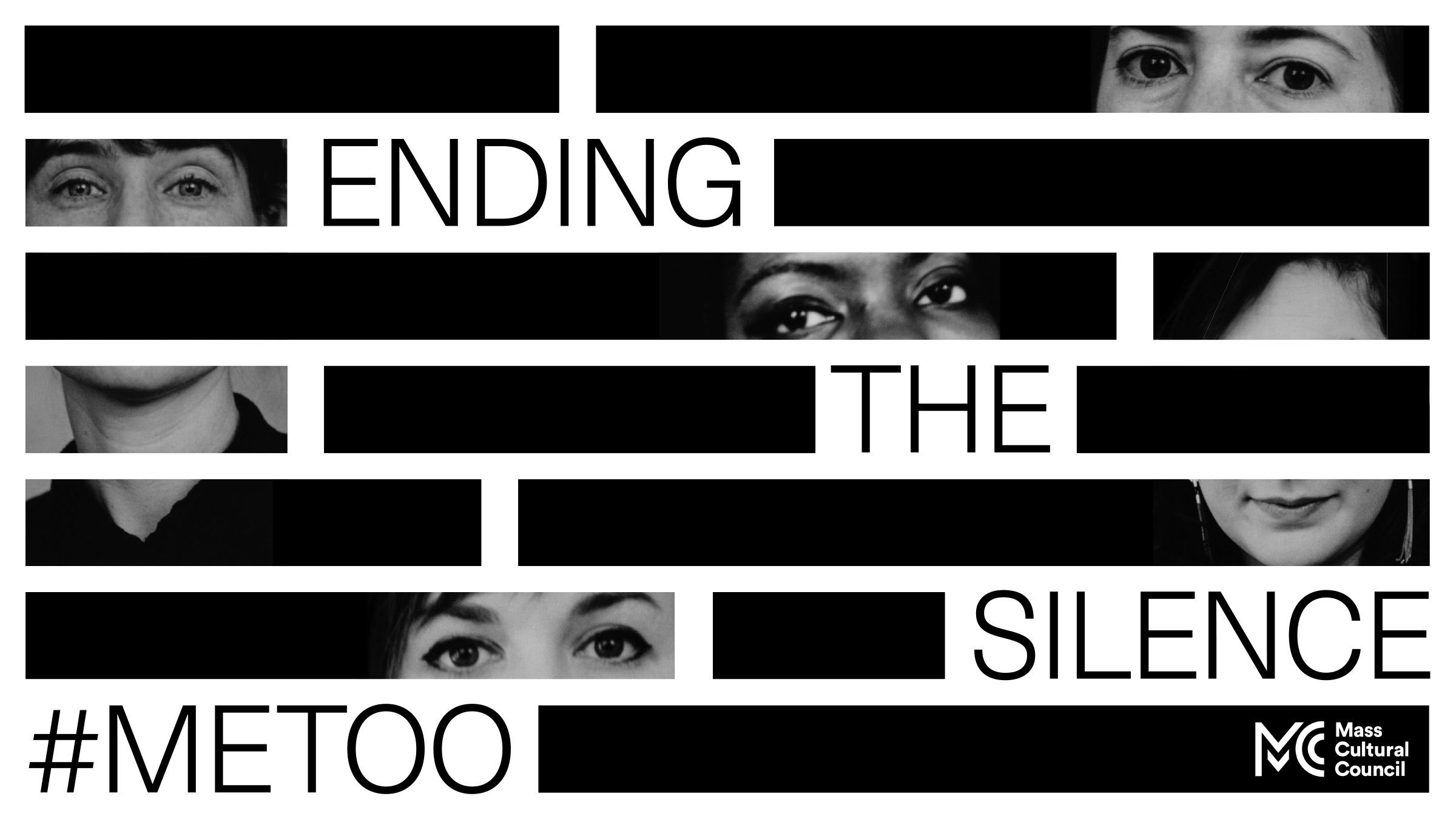 First Installation: October 3, 2019
Northampton Center for the Arts

No. I hate the police. I didn't want to try to convince some fucking cop that this happened to me. I didn't think there was enough evidence to convict him. There were no video cameras, so it would turn into he said/she said. Ultimately, it would go nowhere, so I knew there was no reason to go through this.

What would have happened if I'd said something? His father was a prominent figure at one of the law enforcement agencies in our town and he was well liked by his peers. I can only imagine that the worst would have happened; I would have spilled my guts and no one would have believed me.


The room was dark and the portraits were glowing. Layers of audio filled the space, an animated transcript of the dialog was projected on the wall.
What are we doing this for? I think that starts with women believing or knowing that we can change the balance of power.

I don't think that can happen without these conversations, without the metoo movement, without digging deeper and everybody contributing in any way they can.
It starts with personal empowerment, real empowerment, where women are the decision makers in their own lives, and see what that looks like on a larger scale—which ultimately is what brings real systemic change.
I thought about risking revealing your experience, and how that can be seen as a sign of weakness, or as a victim, and the risk involved in that, and how that reinforces the silence.
And I've realized that's not actually a risk—there should be no negative repercussions for me saying this is happened to me. Because it has happened to all of us.
Instead of seeing at as a risky or scary thing to do it feels like, not only in service to other women — so you can be in solidarity with the and see the growing empowerment together—but also as a signal to men.
Men need to understand that it is so much more pervasive than they know, and they need to understand the ways in which they've been a bystander, or..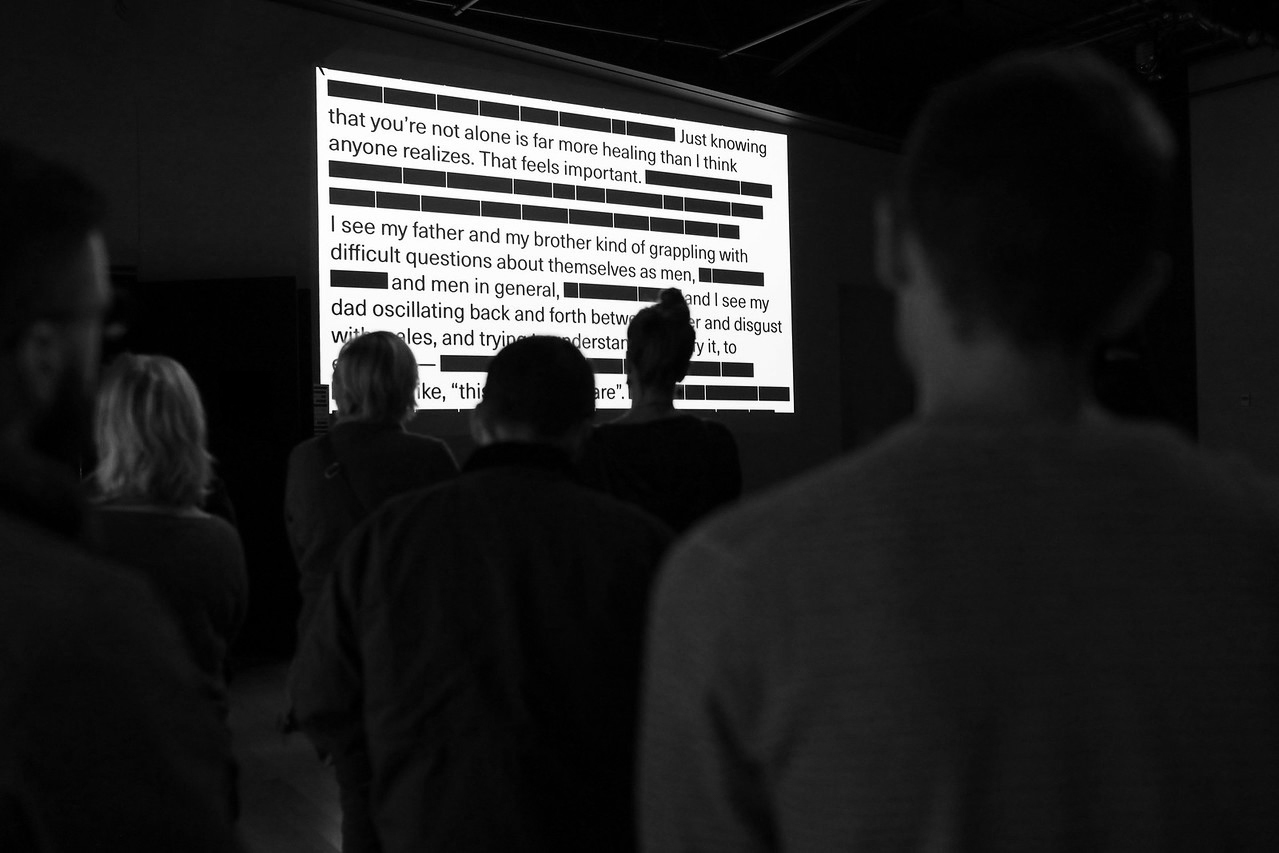 I lost my virginity to rape, to a guy that was a good friend. He was part of my friend group. We went to the same high school. And the cops didn't believe me. My friends didn't believe me. I was in the ICU. It was a big fucking deal.
Being able to be honest with myself about my experiences has had a huge impact on changing the way I think about a lot of things related to gender, sexual assault, or agency over our bodies.
It's powerful to be seen and heard. There is power, too, in the act of listening or letting someone else be heard. This largely contributes to why the movement is so incredible; voices were heard on a macro scale.
There's power in sharing our stories. Otherwise, we're merely hiding.
I'm nervous about what happens within the patriarchal structure when shame comes up. Because it's usually violent. There's usually gaslighting. There's usually blame.
It's challenging because I happen to be attracted to men. At the same time, I deeply, deeply, deeply mistrust them and am constantly disappointed by them. I hate generalizing, but that's been my experience, and that's been the experience of every woman I know.
I want to exist and walk in the world with an open heart, with intentionality, with grace, and with love. But the reality for women is that we have to fucking protect ourselves. We have to be hyper-vigilant and constantly wary.

The installation included a self portrait photobooth, so those attending could add their portrait to the growing community of survivors and allies.

Video from the first installation:



Ending the Silence from Candace Hope on Vimeo.




Installation Credits


Photography & Creative Direction: Candace Hope

Design (identity & poster): Jan Sabach
Design (program & animation): K. Kovacs
Installation Assistant: Rose Bernhard
Production Assistant: Hannah Farnham
Copyediting: Margaret Draft
Audio Engineering: Sonelab
Theatrical Lighting: Sean Buenaventura & Mason Ronan
Animation: Niko Guardia
Photobooth Lighting: Stephanie Craig
Videography: Jason Kotoch
Event Images: Damia Cavallari

The first installation was supported in part by a grant from the Northampton Arts Council, a local agency which is supported by the Mass Cultral Council, a state agency. This project was also supported by the community through a Kickstarter campaign which funded the production and installation expenses.